Emax Link Abbreviated Switchgear | Breakthrough Switchgear Platform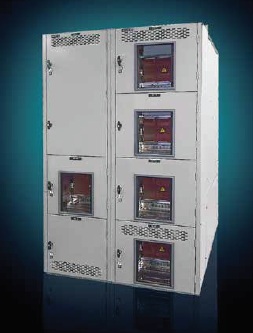 ABB is pleased to announce the release and availability of the Emax Link. As a UL1558 recognized product, the Emax Link abbreviated switchgear follows the ABB global vision of products providing advanced solutions to meet the stringent demands of today's manufacturing environment.

The Emax Link is designed to capitalize on the versatility and functionality of the world renowned Emax low voltage power circuit breakers. The Emax is designed and constructed to provide superior power distribution, protection, monitoring, and control.
FEATURES & BENEFITS
Strong frame constructed of 11 GA Steel
Rigid bold together contruction
True ANSI design and competitive dimensions
Standardized configurations of sections
Electrostatically deposited powder coat paint
High short circuit and short time bus withstand ratings
High ampacity rating for main and section bus
Reversible door design, frong and rear doors can be hinged on the right or left sides
Silver plated copper bus supplied as standard
Rear bolted covers or rear hinged doors
Overhead or floor lifing device for breakers
UL 1558 Recognized - UR
Made in the USA